Well, then let's talk about us: All about being horny and high, about chemsex and love, party and play. The Mephisto Texts, an edition of user reports, all collected by Love Lazers.
Contents
Temptation. Being high. Being close. Reports of conscious expansion. Mental state. Horniness. To not dare without something. Getting loaded together, but separate. To quit. The positive effects. Take off, crash. Faust getting rammed by Mephisto in front of the other guys. Voltage, power, resistance. We recorded it all; because it's too tough to keep anything unsaid between us. One layer upon another. Stories of longing; of searching; of burning. We need to talk about this.
The reports on intimacy and being high presented here are based on the actual experiences of real people (names and places were partly changed; names of third parties are always changed). The stories were written down by the people themselves, or by us after they had told us their stories. We aim for an open debate about the role of drugs in our life. The selection of texts is not intended to pass judgement. No one should condemn the drug use of others. Instead, we want to speak openly about chems and sex, about our needs and our limits, about (tabooed) sexual assaults, about exclusion and marginalisation everywhere. About loneliness, problems and being 'loaded'. We need a positive perspective: What can we learn from each other? How can we maximize fun, while reducing risks? And how did Faust and Mephisto manage? Alive alight. Committed to one another. Forever active. And so-o-o fucking high.
Published in the original language. All translations of the texts can be folded out (some are only available in English).

The use of explicit language or scenarios might trigger unpleasant feelings and unwanted memories while reading. The reports express the experiences and views of the authors and not necessarily the opinion of Love Lazers.
The stories collected here are personal and subjective. It is not our intention to provide a platform for stigmatization of third parties or to reproduce stereotypes. We are publishing the texts well aware of said risk. We have decided to not censor any of the present texts. Let's openly discuss them!
> Further information, support, resources and links (at the end of the text)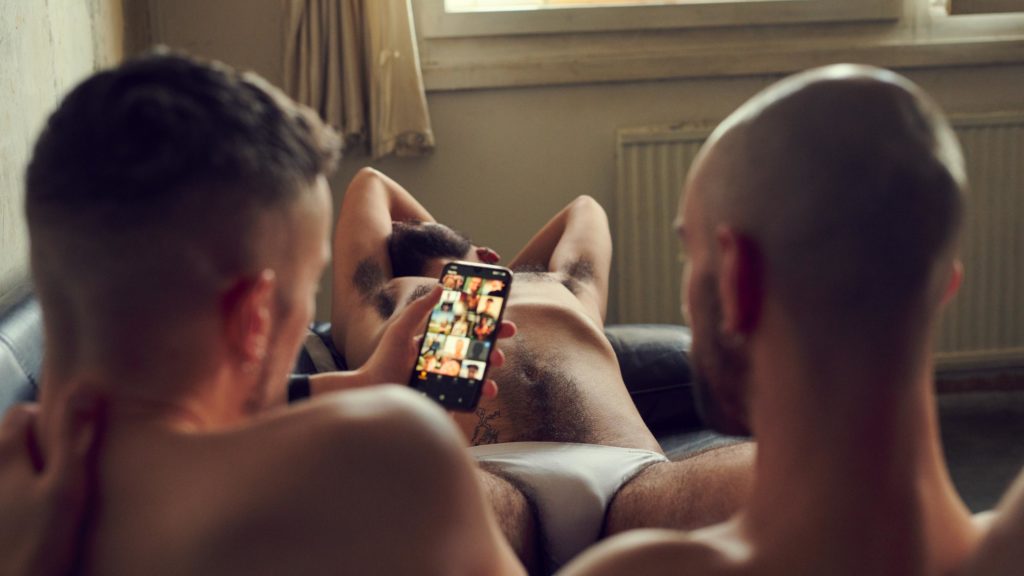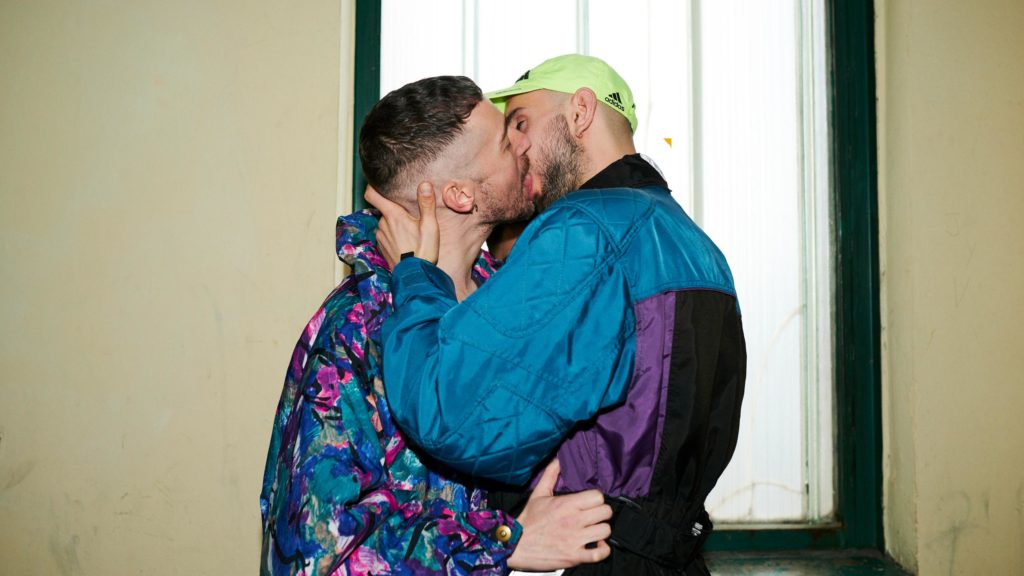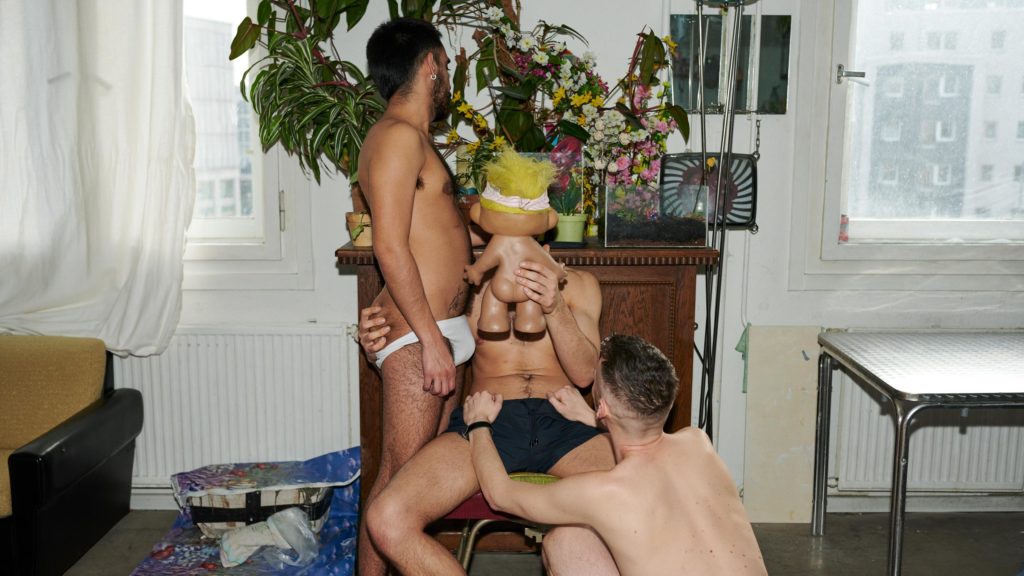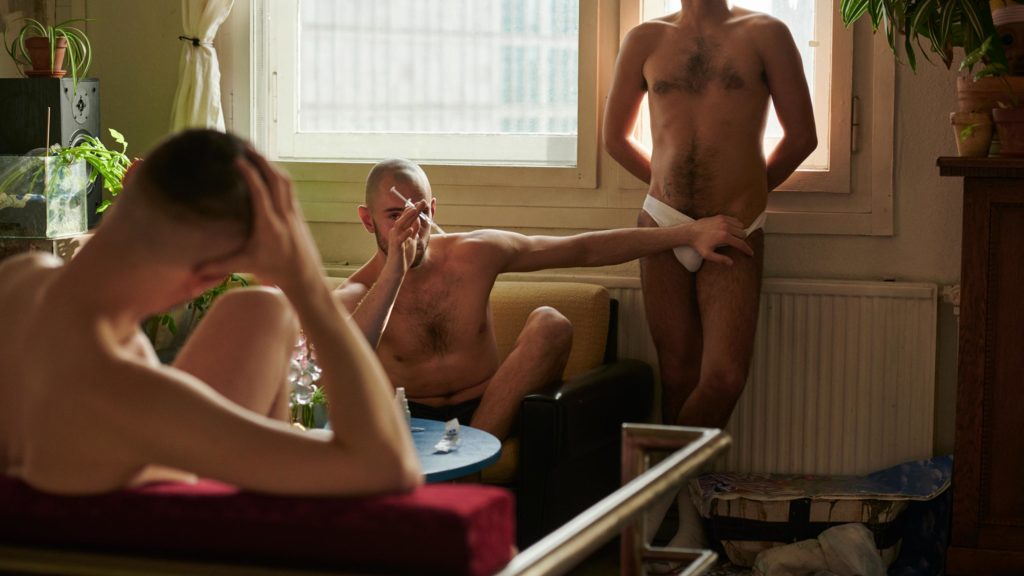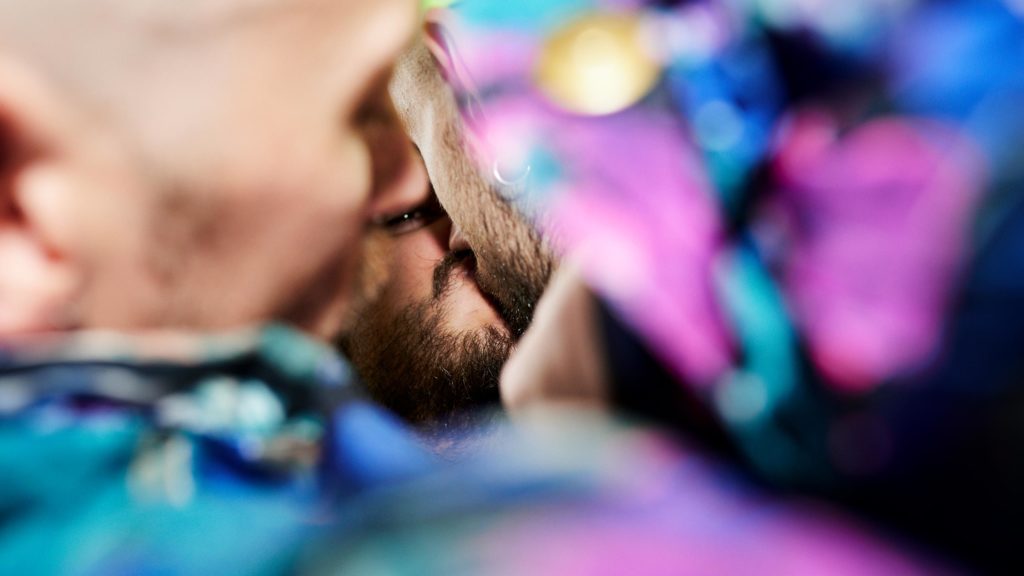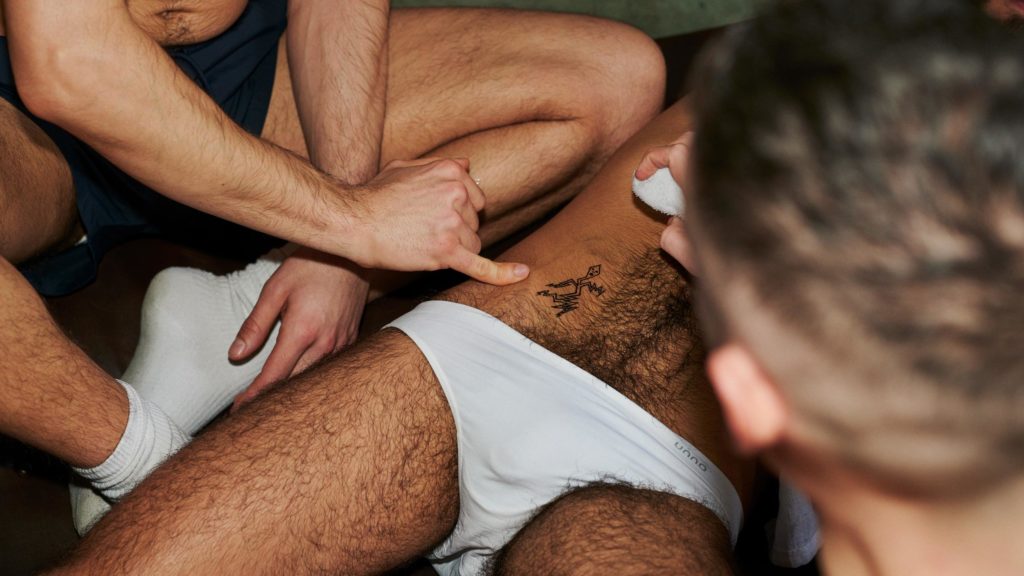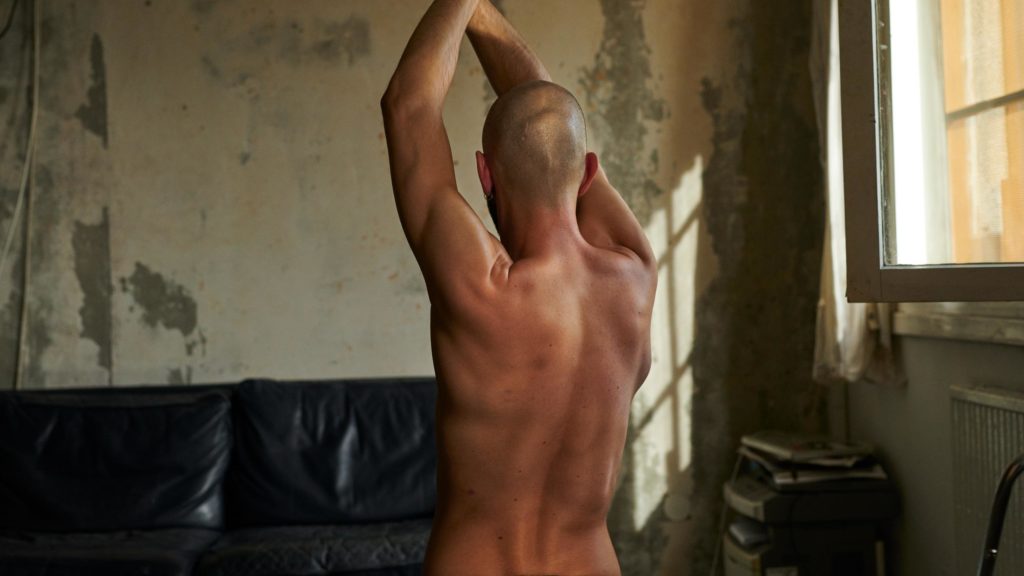 Information
We do not offer advice on drugs or chemsex. On www.erowid.org you can find thousands of user reports (sorted by topic and psychoactive substances) and general information and safer use advice for all substances. talktofrank.com offers extensive support for drugs and circumstances they can impose. It also offers information on what you can do in an emergency/crisis, and how you can support friends surrounding problematic drug use. Information, advice and even counselling for chemsex is available from 56 Dean Street in London (www.dean.st), which also provides guides in regard to drug use. Specifically the use of GBL/GHB and Methamphetamine. Services for the Trans community, as well as HIV, PrEP and STI's are also provided. Other further useful guides related to drugs, chemsex and mental wellness in England include the charities London Friend (londonfriend.org.uk), Birmingham LGBT (blgbt.org), the LGBT foundation Manchester (lgbt.foundation).
FIRST AID
Chemsex first aid basic information: davidstuart.org/chemsex-first-aid (also as pdf)
INFORMATION IN BERLIN
Advice on Chemsex is available in several languages at Mancheck (mancheck-berlin.de). You can find the project at parties all over the Berlin LGBTIQ* scene, and get information flyers as well as safer-use items such as G-dosing aids (for the use GBL/GHB), accessories for Safer Sniffing (for nasal drug use) as well as Slam-Packs for intravenous drug use. The Berlin Checkpoint is a contact point for questions about mental health, (problematic) drug or alcohol consumption, as well as a good resource to answer all questions about HIV, sexually transmitted infections (STIs) and safe sex. The offer is aimed at men who have sex with men as well as queer people, trans-men and relatives. Drug Checking is currently in preparation for Berlin (starting during the year 2020). There you will be able to check the content, and dosage of your substances. You will probably have to wait up to three days before you can check the results. A mobile laboratory that tests drugs directly on site at parties/festivals is not planned at the moment. Drug checking results ("pill warnings") can be found on drugscouts.de/ de/ pillenwarnung.
CHANGING DRUG USE/ TAKING A BREAK/ STOPPING DRUG USE
You can fill out an online questionnaire/guide yourself here: davidstuart.org/care-plan-languages
SAFER USE
Chemsex information: english.mainline.nl/posts/show/8360/chemsex
Slamming brochure about reducing risks of intravenous drug injection: drgay.ch/en/gay-sex/sex-and-drugs/safer-slamming
Safer Sniffing/Snorting: drgay.ch/en/gay-sex/sex-and-drugs/safer-snorting
Speed Limits: Harm reduction for stimulants (from mainline.nl)
A case study of Drug-Userphobia
GHB/GBL safer use incl. dosage recommendations (german only): drugscouts.de/de/lexikon/ghb and drogenkult.net/?file=GHB
---
This might interest you too:
Our "New Safer Sex" flyers
---
© Love Lazers 2020. All rights are reserved by the authors of the texts and Love Lazers. Photo series "The High And Horny Berlin Shots" by Matthias Wehofsky. Models: Sergio, Tristan, Cristian. Idea: Falk. Translations: Iván, Alejandro, Phiiivo, Sergio, Jérémy, Andrés, Médéric, Alessio, Andrea, Gautier, Jacob, Dr. Nihil, Falk, Cristian, Fabian, Yam. If you have a story for Mephisto II, you can send it to mephisto@lovelazers.org (also anonymously). We reserve the right to shorten texts and publish a selection. Lovelazers is not a no place for derogatory representations.