Together with Ballroom Pereira, Love Lazers organize a Kiki Ball (March 11) with open mics to talk and dance about HIV and stigma in the ballroom scene. In addition, we promote our information on PrEP by the EPS health insurances, including Love Lazers new sticker campaign and an activist intervention at Museo Mambo in Bogotá (March 16).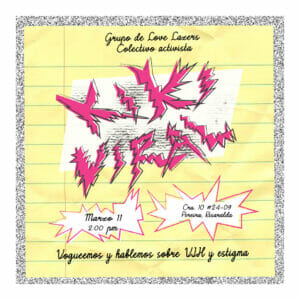 ---
KIKI VIRAL
Let's vogue and talk about HIV and stigma
Organized by @lovelazers y @ballroompereira
Living in Colombia being HIV positive means living under a stigma, in which anonymity will always be your best refuge. KIKI VIRAL wants to ask the responsibility of the houses for their HIV positive members. How can we take care of each other? with a screening of "DAME PrEP-AYA!" (Kiki Ball from Sep 2021 on LLTV) KIKI VIRAL Cráter Living Lab Areandina/Pereira/Colombia Cra. 10 # 24-09, a dos cuadras del Parque El Lago bajando por la Andina. 2:00 pm, ¡Entrada libre!
---
CATEGORIES OF KIKI VIRAL (OTA OPEN TO EVERYONE)
OTA Performance Elemental Roulette: Vogue against stigma and rejection. You will walk through your 10s with some element or condition that you get in the anti-stigma roulette, and if you pass to the battles, you will be sent to the five elements.
OTA Runway with a Prop: Walk to your EPS (Basic Health Insurance in COL) in any style (American or European) and with the rage that you are not being served or are still being served based on stigma. Channel your dignified rage with a prop, and use it all the way.
OTA Sex Siren: Flip the stigma and make it your main feature when it comes to squandering your sensuality. While stigma is never positive, you can alter its meaning and turn it into your best erotic weapon of defense against a society consumed by hatred.
OTA Streetwear Viral Hanger: Arm yourself with the best hanger to go viral on the street and on social media.
One or two categories will each cost $5K. Three categories will cost $12K, and all four will cost $20K.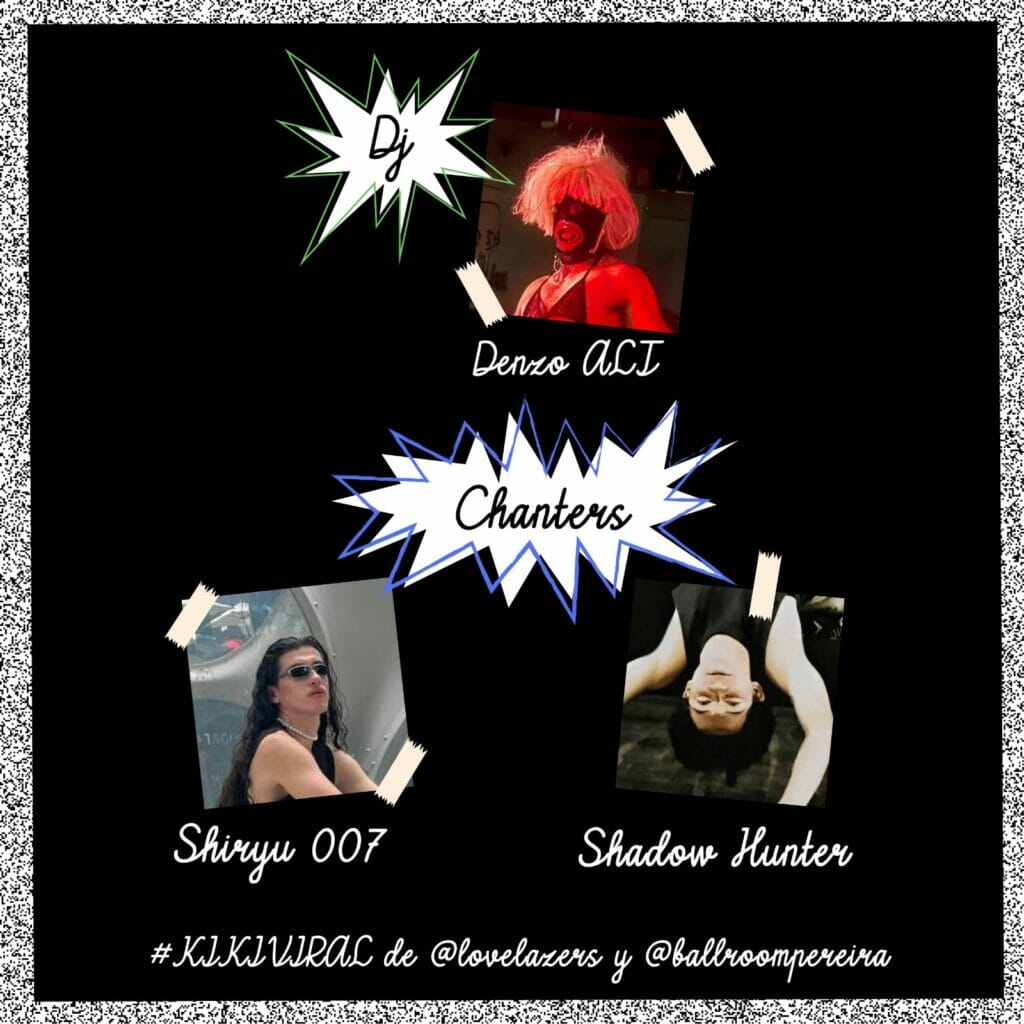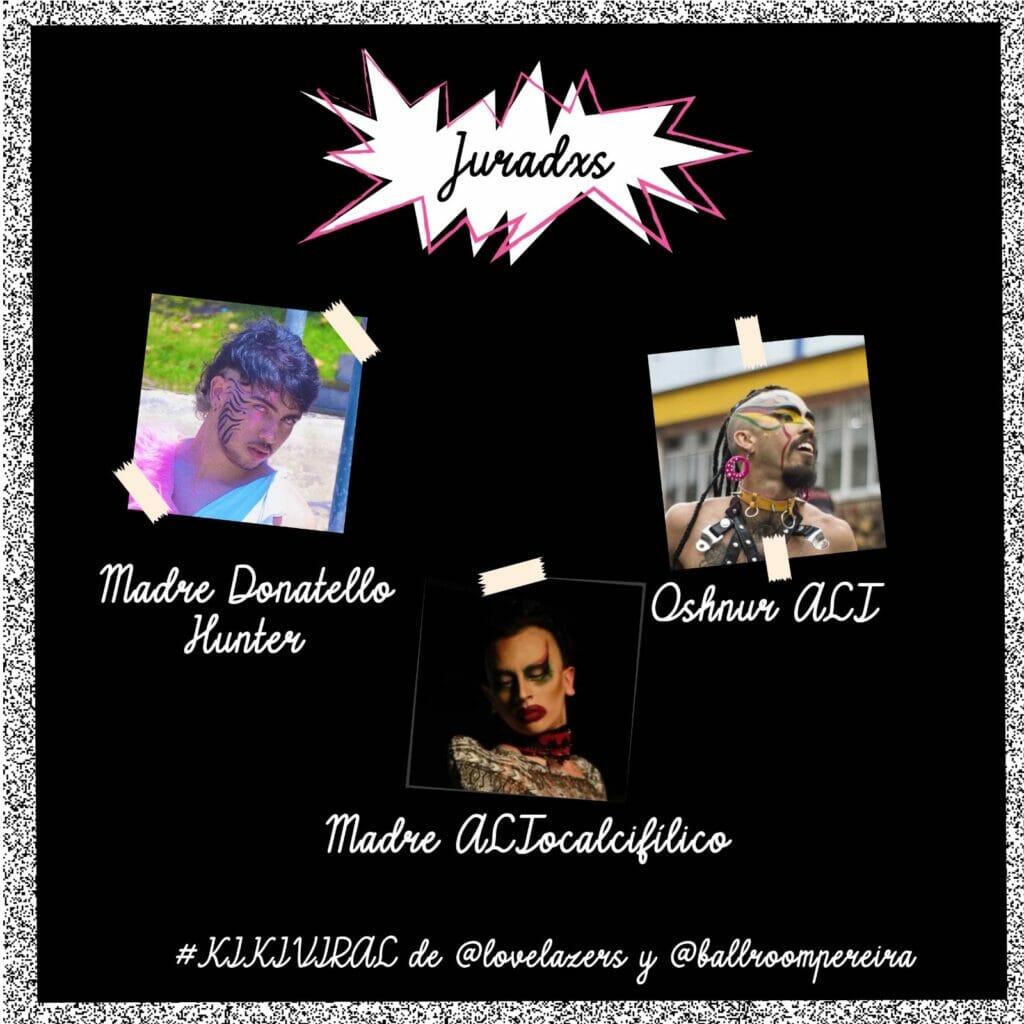 ---
WE COLLECT YOUR SECRETS!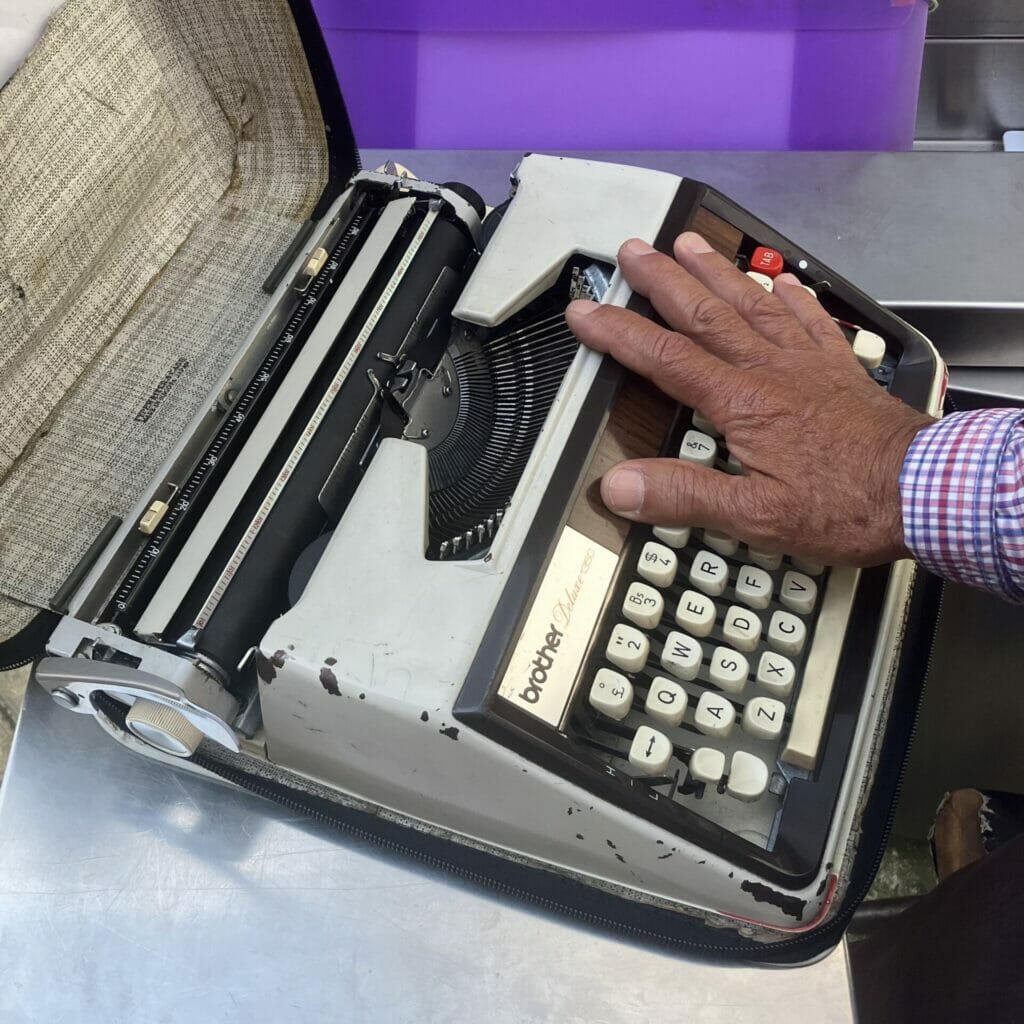 A Secret Don't put it in the closet Don't lock it in the tresor.
Whatever you carry around with you and don't want to carry any more. All thoughts and topics, no limitations or expositions! We will take care of it. Share your secrets with us! Contribute to our Secrets Catalog & Archive and send your secrets (max. 200 letters long) to insta @LoveLazers or info@lovelazers.org Or come to our Kiki Ball on the 11th of March and let on our "Secret Corner" what you want to share (anonymously). The final collection will be read in public!
---
POSITIVE FLASHLIGHTS
We have an open micro at the Kiki Viral where anyone:r can speak on the topic of HIV, stigma and vogue. Those who don't dare can also leave a message at our booth. Here some seropositive thoughts about HIV here with us (from different people with Vogue background): "Really, in the Ballroom spaces you hardly socialize or talk about HIV, even though I know lots of people who are seropositive in the scene, some are very young. However, I think the scene is a good place: facing the things very empathetic and resilient." "Nobody wants to talk about it, when they get a positive test. Not to friends, not to the family, not in the scene. The fear is too big to get rejected, canceled, blamed for something that we wanted and don't want. so, from beginning on you fell being guilty." "Living in Colombia being positive means living under a stigma, in which anonymity will always be your best refuge. Living in Colombia being positive can lead you to a complex state of mental health. Ignorance will always be your worst enemy. Living in Pereira being positive means that many people may know you and may point you out, discriminate or make you feel less." "Why are we all – pos, neg or untested – so ashamed? And because of what actually? We feel our insecurities to talk about sexual desires and practices, we hear gossip about who fuck around and don't pay much attention to play safe. Should we speak out in this moment? How can we discuss it in a respectful, sensible way?" "We don't have information and access to health care much. Thats why we are so insecure to talk about these things and the possibility of starting effective treatments." "So many times some of us are high and on drugs, when they make out. Chemsex is much a thing today, and safe sex is not the first priority in these moments." "Everything is complex, but urgent. so lets stop the silence and start to talk and hear what the others have to say." (We will document the open mic here after the KIKI VIRAL).
---
ARRECHO COMO SI NO HUBIERA UN MAÑANA (Sticker campaign)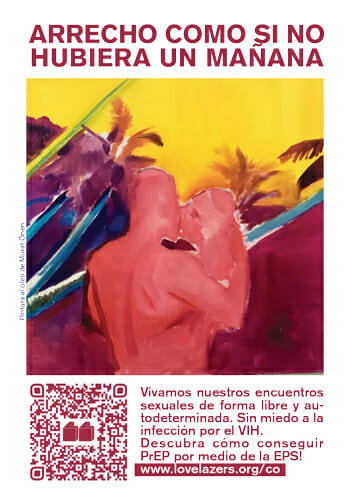 HORNY LIKE THERE'S NO TOMORROW – Here is our new Sticker for Colombia out! Since 2018 the Love Lazers collective has done a lot of action in Colombia. Preventing new HIV infections is a challenge for our communities. With PrEP we have a new and important tool to avoid new cases, also in Colombia. After "legalizing PrEP" (it is approved for the preventional use of the treatment) first EPS cover the costs of PrEP for persons with a substantial risk sometimes now. But it is very difficult, often not possible to get it done this way. We criticize this. At the same moment we call potential users to go to their EPS and demand for PrEP. For better information you can find a manual on our website.  
To advertise the chances of PrEP by EPS in our communities and scenes better, please help us to stick it on visible spots, give it to friends and spread the word!!!
---
DAME PrEP-AYA! Kiki Ball 2021
In Pereira a first kiki ball about STI and PrEPwith the title DAME PrEP-AYA! (GIVE PrEP-AYA!) was held in Sep 2021, streamed live at Love Lazers activist LLTV. It will be screened on the event on11th of march and will online from that day on in LL's Youtube.
---
Statement to harassment of love lazers activists on social media (Dec 2022)
In the last few days we have received comments on one of our posts from over a year ago (2021), which we've deleted today. we had announced a talk show on LLTV megactivista on the topic "¿POR QUÉ ESTÁ FALLANDO NUESTRA PREVENCIÓN DE VIH?" and dedicated the event to Lady Zunga.
We felt and feel connected in our activist engagement to the rebellion and the provocation that her existence still means after her death. This dedication juxtaposed the late performer's radical work with a failure, a failure of public policy in relation to HIV prevention and still-rising HIV infection rates in Colombia. We address this and advocate for our scenes (and especially with and for the trans community). it is important for us to emphasize that we wanted to and did discuss prevention (i.e. the avoidance of future infections) and our fight against prejudice and exclusion in the talk.
Our intention in announcing the talk was to pay tribute to the figure of Lady Zunga for work and life. At no point did we claim that she was hiv-positive or imply that she could have been. At the same time, far be it from us today to hurt anyone or to give the impression that we want to take over her person.
That is why we deleted this post. At the same time, we reject any accusation that the association of Zunga with the topic of HIV prevention is stigmatizing. on the contrary: this criticism is itself an expression of HIV stigma. Thanks to the comments, it became clear to us how big this stigma still is and how far we still have to go. to remain silent about it would be to be dead. The recording of the live talk is still available on YouTube.
---
TO THE NEW GENERATION – IMMEDIATE –
TELEGRAM BOGOTÁ MARCH 16, 2023, 4:24 PM
+++ DON'T STOP PROTESTING +++ WHEN THE RIVER FLOWS, IT CARRIES STONES +++ YOU WILL LEARN ABOUT STIGMA WHEN YOU FACE THE HEALTH SYSTEM +++ STIGMA HERE, IN THE NETWORKS AND EVERYWHERE +++ FOR HIV, THE MARKET IS NOT AND WILL NOT BE A SOLUTION +++ YOU WILL CONTINUE TO BE INFECTED BY THE EPS' OMISSION, NOT BECAUSE OF YOUR SEXUAL LIFE +++ WHO DECIDES YOUR FUTURE? +++ WHAT GOOD WILL PrEP DO YOU IF YOU DON'T TREAT YOUR STI'S? +++ FIGHT FOR YOUR SEXUAL HEALTH, IT'S EVERYONE'S RIGHT +++ TELL THE GOVERNMENT TO DO ITS HOMEWORK +++ STRIKE A POSE! +++ GIVE ME PrEP-PAYA! +++ TURNING AIDS INTO AN IMAGE OF HISTORY OR ARTIVISM IS NOT ENOUGH +++ S.O.S. ACTIVE23 +++ IN THE END, WE'RE ALL GOING TO THE SAME HOLE +++ FIGHT BACK FIGHT HARD! +++ YOUR LOVE LAZERS +++ STOP
---
Activist Hangout, Telegram delivery, Street Flirts.
March 16, from 17:00, Mambo Bogotá. Come and show extra-institutional presence with us! We will meet in front of Mambo (at the entrance of the museum) Calle 24 #6 – 00 Bogotá on the occasion of the opening of an exhibition on HIV and art in Colombia. We call our friends, activists and allies to stand with us and stay angry. Because things are not like they should be! ¡DAME PrEP YA!
---
© Love Lazers, Pereira COL 2023. All rights are reserved by Love Lazers. Photo: Diashi, La Pradera de El Pital, 2023. Sticker motif (original oil on canvas): Murat Önen, Düsseldorf. Thank you Murat! The Colombia 2023 campaign is financially supported by Hot Club Zurich.